Hurricane Harvey has left its trail of devastation in Houston with around 70 people dead, many injured and homeless. During the hours of crisis, every citizen of Houston stands beside each other. With homes damaged severely because of the storm, there is a crucial need of remodeling them. We all know how close to our heart they are for us and remodeling experts in Houston would leave no stones unturned for giving you best results. So what are the 5 things that one must know for repairing a flooded home? Here in the write-up, those significant points will be discussed in brief, however, it is suggested that experts must be called for doing the remodeling job properly.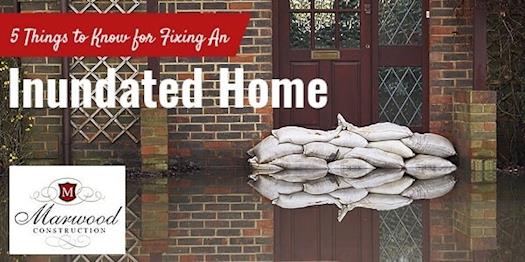 1. It is possible to fix a flooded home: If you are thinking of demolishing a flooded home, think twice. It is possible to fix a flooded home if the remodeling tasks had been started within a short period. The main issue is to remove the moisture.
This moisture issue could be dangerous if your house is made of wood. The staircase and flooring made of wood trap in the moisture thereby becoming a germinating ground for fungus and other parasites that thrive upon wood.
2. Dry out everything carefully: Modern equipment can come in handy to remove moisture from hardwood, furniture, Sheetrock and tile. With the help of dehumidifiers and vacuums of 2000 horsepower, the home remodelers in Houston extract moisture from different household articles and installations.
3. The biggest enemy is mold and not the water: Every year in the summer, Houston witnesses a severe problem coming in the way of molds. The severity would enhance if the duration for which a home sits with water for a longer period of time.
Expert home remodelers remove the affected areas and treat the wood and concrete with anti-mold agent. These tasks are completed after keeping the home sealed-off so that you and your family members do not come in touch with the anti-mold agent. This is because the anti-mold agent is quite harmful to human health. The home is kept sealed off to control the spread of mold any further.
4. Understand your rights with the insurance company: Now this is a touchy subject given the recent amendment of Texas insurance law which is expected to make it even harder for the claimers to claim compensation for the damages (from the insurance companies). In normal times the cost of drying a 2,000 square foot house could amount to $ 2,500, however, given the present situation in Houston, the scope of work could expand thereby escalating the price further. Only a flood cover (that also bought from the right company) could pay for the repair works.
5. Limitations of homeowner insurance: Unfortunately, most homeowners do not go for federal flood insurance in spite of them being inexpensive in the areas not prone to flooding. In the present economic conditions, it is more unlikely that the government will bail out those whose homes are not covered under the damages made by the flood.
You can get in touch with general contractors in Houston to remodel your home and help get back to normalcy as soon as possible.
Author:
Patrick Martin
Viewed:
552 Views
Check Out All Of Mohan Kumar's Videos, Images, and Blogs!
Comments: